How to Choose a Consultant for ISO Certification
Because of the importance of acquiring the ISO certification, it's not uncommon for a business owner and their representatives to hire a consultant to assist with obtaining it. Therefore, before a company hires a consultant to assist them in this area, it is essential that they do a thorough job in finding the right person for the job. Selecting the best candidate does not have to be a difficult undertaking if the organization knows exactly what they should be looking for. So, here are a few tips that can help in getting the best type of ISO consultant in the industry.
Tip #1 – Understand the fact that not all ISO consultancy services are equal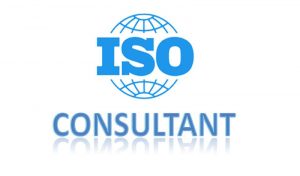 Even though the title of ISO consultant on a profile may appear to be impressive, it is not always true. This is because the knowledge, experience and the expertise can differ greatly from one to another. So, the experience that each potential candidate for this position brings to the table should weigh very heavy on the decision made. For instance, some people may have a few years in the industry while some may have 10 years or more.
Tip #2 – Verify References
Even though this part of the selection process may appear to be a no brainier, it may not be. This is because the person that is assisting with the verification process will need to know what to look for and what to verify. For instance, the person that applies must be able to prove a certain amount of successes that they have had and how many clients that they have consulted with in recent times. This information will help the business owner gauge if it is a good investment or bad one. So, the owner or a rep should ask how well they work with others and how did they complete the projects when they worked for other organizations.
Tip #3 – Project Management Experience is a Must
The person that's selected will be playing a major leading role. They will also be working with a diversity of levels in the company to do this job. So, when reviewing the profile for the possibility of working with the staff appropriately, it is essential that they have project management experience.
Tip #4 – Consultant Must Be Available
In addition to possessing project management experience, the consultant must be readily available when needed. So, the schedule and the potential for making changes for the business must be covered together in advance.